In the current COVID-19 situation, maintaining well-being within families is more important than ever. Keeping a schedule can help focus the mind and keep you productive.
With this in mind, you can download an editable PDF schedule below which can help you plan your week and your days. We hope you find it useful.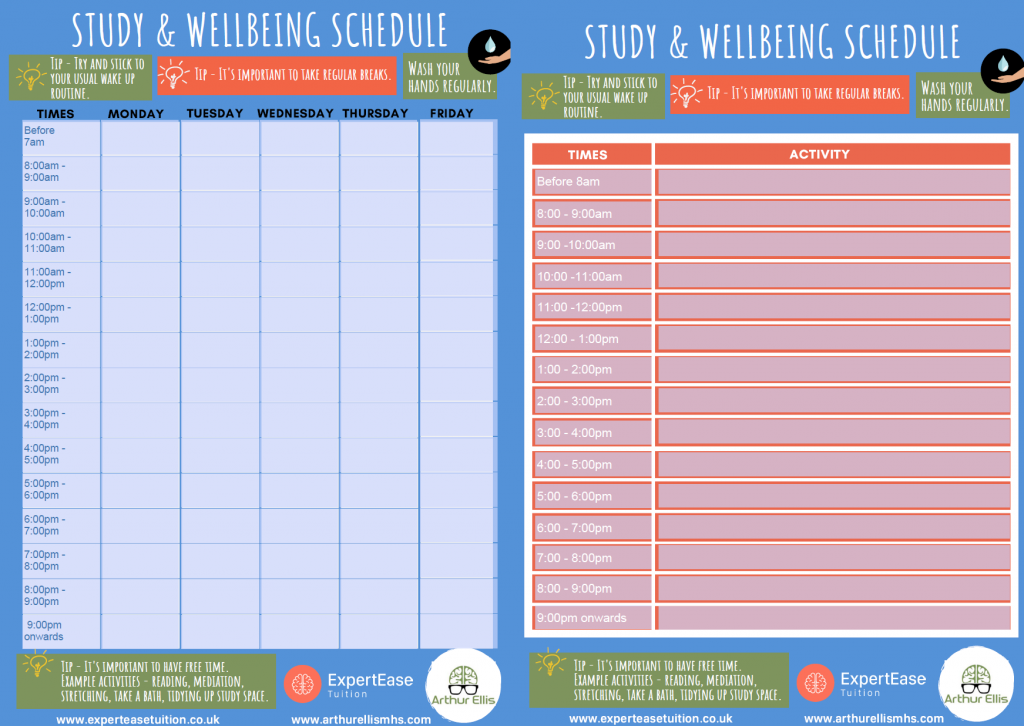 Download The Study Schedule Here (PDF)
Some tips from the schedule:
Try and stick to your usual wake up routine.
It's important to take regular breaks.
Wash your hands regularly.
It's important to have free time. Example activities – reading, mediation, stretching, take a bath, tidying up study space.
This resource was kindly provided by experteasetuition.co.uk